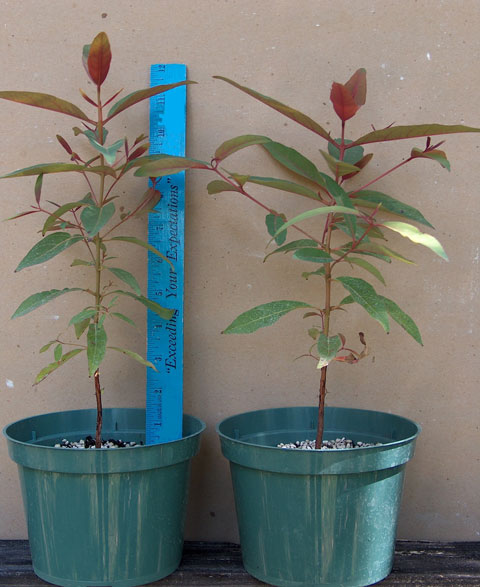 Trees in 1 gallon or 6" pots
Shown are two examples of these trees in regular 6" pots or 1 gallon pots. We grow these for sale in Superoots Air-Pots to eliminate root circling. These are grown in full sun and kept moist; once they reach this size, they are either ready to sell or ready to bump up to 3 gallon pots. At this stage the trees must be watched carefully to insure that they never dry out, as that can be fatal. We do not use dry fertilizer on these; instead, we mix a soluble fertilizer formulation and apply it once per week in the hot growing season (latter part of Spring to early Fall in south Florida).
Liners are ready to move into 6" pots when they are about 4" tall, and during the growing season, roots can be seen emerging from the holes in the pot bottoms one week after bump-up!